We've gone ahead and put a list together on only the best pruning saw to get for your garden. 
But first of all, why use a saw when you could use a shear instead? Essentially, pruning should not be confused with shearing. Shearing refers to the act of cutting only the top parts of the plants' new growth. You should opt for this technique if you want to achieve a formal, custom-made shape.
Pruning, on the other hand, refers to the process of cutting away parts of a plant for the purpose of encouraging growth, allowing more room and removing infected parts of a plant, which is basically done to promote growth as well. 
There are two basic strategies to go for when pruning your plant and this would be either thinning or gradual rejuvenation. Thinning refers to the act of removing entire branches back to the main branch at ground level. 
This allows essential nutrients to get to the inside and lower parts of your plant. Thin out the older stems first, to allow the side shooters to grow and branch out. 
Gradual rejuvenation refers to annually removing some of the older and taller branches at or slightly above ground level. This method does well for old and overgrown plants. Keep in mind that this method takes over a period of 3 years. 
The first year, only remove one-third of the oldest and most unproductive branches. The following year, you can then prune away one-half of the old stems. Finally, in the third year, prune out the remaining branches. 
So with that doubt cleared, why use a pruning saw? What is a pruning saw in fact? Well, in short, I could say that it is a step-up of a regular shear and a step down from chainsaws. Fret not, by the end of this article, not only will you be able to answer those questions, you could know for yourself some of the best pruning saw available today!
What is a Pruning Saw?
In some cases, you will realise that a hand pruner or a shear don't work quite well the way you want to and before you turn into heavier machinery, stop. A pruning saw is actually what you're looking for. But before we go into what is the best pruning saw, I should probably break down what a pruning saw actually is.
So, a pruning saw is basically a hand tool with sharp metal blades attached to it. Well, duh. Right? But hear me out. Pruning saws come in many types, shapes and sizes. Some of them could fit in your pocket while some of them are much bigger. 
Regardless, much like a Rolex or Casio, where both watches tell you the same time, all pruning saws serve the same purpose though some of them might come with exclusive, fancy features. 
Pruning saws cut through wood and plants (stems and branches). This can be to shape a plant or tree, remove infected parts, cut up firewood et cetera. Without any delay, let us now get into some of our own picks of the best pruning saw.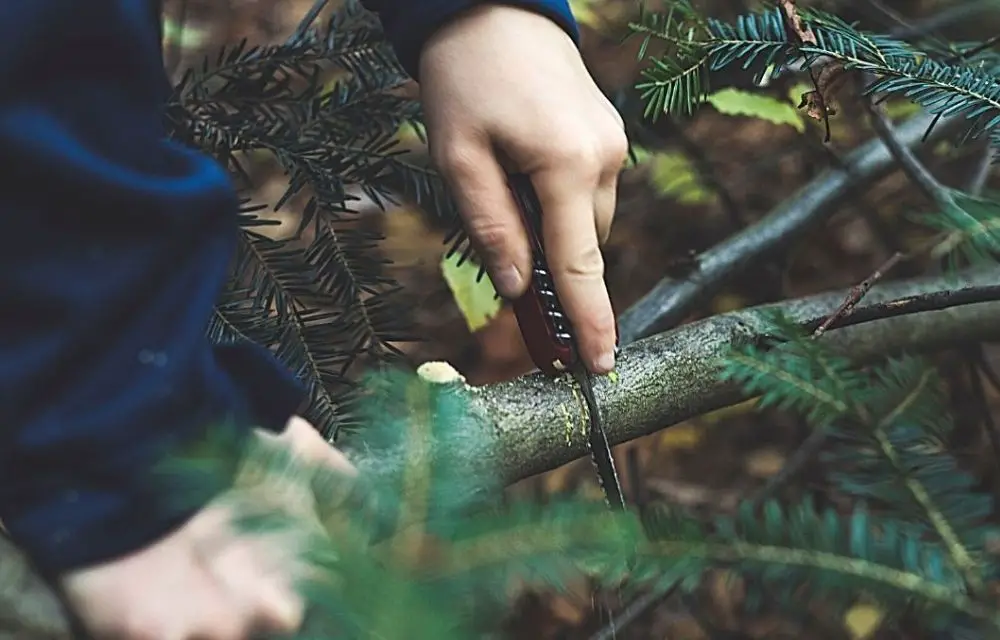 7 Best Pruning Saw
The Corona RS 7265D RazorTOOTH Folding Pruning Saw comes in 3 sizes (7 inch, 8 inch and 10 inch), available for sale today at the Corona Store. Here are some of the features that make this one of the best pruning saw.
This pruning saw comes with 3 sided razor teeth for more efficient cuttings of 5 to 6 inches of woods, stems and branches. They are designed with a great deal of focus on ergonomics to provide better comfort, grip and safety for extended use. 
This saw is made with up to 6 teeth per inch. Coupled with the curved blade design, this pruning saw is definitely one for gardeners who prefer quick yet smooth cuts. The brand goes as far as promising that its new and improved triple-ground teeth now are able to cut twice as fast.
For those interested in making this purchase, keep in mind that this saw is also designed for medium to large branches and built to last. Each razor tooth on the saw goes through 3 stages during manufacturing for maximum durability, hardness and friction reduction. 
Rexbeti offers a heavy duty yet compact pruning saw with its 8 inch blade hand saw making it suitable for wood camping or even dry wood pruning. The Rexbeti folding saw is made with high quality SK-5 steel which makes it durable and efficient for cutting, bushcraft and general landscaping.
This saw is the perfect tool for every outdoor enthusiast (even if it is just your backyard garden). Its rugged 8 inch blade facilitates you to power through thick branches at a faster speed. This blade is recommended for cutting through 4 to 5 inches of branches. 
Its aggressive staggered teeth help the user cut through wood smoothly as they are hardened for extra durability. It is made with a longer rubber coated polymer handle to ensure firm grips in any weather condition.
It is anti-slip and comfortable, designed to accommodate both larger and smaller hands as well as right-handed or left-handed users. If you prefer a longer pruning saw, they also have one that is 11 inches long. This REXBETI folding saw features a 7 TPI design making it an excellent camping hand saw. 
After multiple tests with this sharp saw, it proves that this saw is capable of cutting through a range of materials including plastic and bone.
With all these features included, the Rexbeti still remains a lightweight tool. Therefore, making it one of the best pruning saw available out there today!
The Fiskars 15 inch is an aesthetically pleasing 15 inch pruning saw available at the Fiskars Store. This saw is recommended for making quick and clean cuts through large branches.
With its triple-ground Power Tooth technology, the pruning saw has blades that cut on both the pull and push stroke to plane away wood without sacrificing speed and efficiency. It allows you to make quick and easy undercuts with maximum control. 
On the plus side, Fiskars is also throwing in a lifetime warranty with each purchase. With SoftGrip technology, the brand promises a comfortable grip, in whatever ways you choose to hold it. 
These pruning saw blades are hardened to ensure that their precision-ground steel blades stay sharp longer. The Fiskars 15 inch pruning saw is no doubt one of the best pruning saw available today and it is ideal for big jobs. 
The Flora Guard folding hand saw is also a camping and pruning saw. It comes in black and has high-carbon steel 7 inch razor blades that can cut through 4 inches of wood. Its triple-cut razor teeth are hardened to stay sharp for a longer period of time to ensure smooth and fast sawing.
The ergonomics of this hand saw can be noticed in how the handle of the saw fits the hand naturally and is even designed to prevent one from dropping it even when loosely held. Thus, this one certainly has an element of safety and protection in it. This hand saw remains stable even during strong pulls helping you achieve that precise cut. 
It has whetstone-ground razor tooth sharpened on all 3 sides before being impulse-hardened for longer life. In addition to that, the Flora Guard folding hand saw is easy to open and close and the best part of it is that it comes with a lock.
The lock serves to keep the blade firmly in place during use and prevent any possible accidents of falling during impact. Keeping the blade closed and locked also ensures safety for when not in use. 
Got kids who love to poke around your tools? This one's got you covered.
A common feature of the Samurai Ichiban 13 inch Curved Pruning Saw and the one before, is that they both have blades which are impulse-hardened to ensure the blades stay sharp for an extended period of time.
"Ichiban" means "Number 1", and the Samurai Ichiban series backs up that claim in producing saws that feature the best blade and handle technology. These saws have unique precision and a toothing design that cuts aggressively. 
The Samurai Ichiban 13 inch Curved Pruning Saw also features a tapered curved blade that resists binding. Chrome-plating resists pitch and rust and it allows the owner to clean it easily. Samurai Ichiban saws are great tools for professional use at a very reasonable price. 
It has a handle that is designed ergonomically for comfort and accurate use. This pruning saw also has a sheath with a belt loop included.
The GOXAWEE 10 inch Folding saw is made out of high-quality SK-5 carbon steel blade with a Teflon coating which makes the blade extra durable and rust-free. These features by themselves already contribute to this pruning saw's extended service life.
In addition to that, the blade features a super sharp 3-sided saw with removal grooves designed to save up to half the time on cutting, pruning, and even logging, resulting in more efficient cutting.
The ROXAWEE 10 inch folding saw also has a secure locking mechanism for easy latching, which leaves none of those razor teeth exposed when closed. This makes it an excellent pocket pruning saw as it is made to be portable. 
The blade has a comfortable handle on the end of it made out of non-slip rubber. This helps to reduce fatigue when gardening, trimming, backpacking or any sort of bushcraft. 
The GOXAWEE 10 inch folding saw is a versatile pruning saw and a necessary camping saw that can be used for when exploring the wild.
Interested in taking out two birds with one stone? Then I may have saved the best for last in this one. The Hosko 10 ft Pole Saw is a saw that can be used up to 10 feet in length for tree trimming, but it is also one that can be hand-held for lower trimming and gardening.
The pole saw has several detachable sections of stainless steel poles that help in preventing rust. This is adjustable according to your gardening needs and when not in use, they are user-friendly as they are easy to disassemble and to keep in storage. 
The blade has a sharp 3-sided edge, with a single-sided bard design which helps in trimming the tree effectively. The manual pole cutter can be used for cutting trees. 
How to Use a  Pruning Saw?
Usually, people end up stumbling on articles about pruning saws as they start to realise that their regular hand pruners or loppers aren't making the cut. Well, that is when you should switch to pruning saws. Pruning saws are what you need when you need to cut through about 1.5 inches of wood, or a tool to use before resorting to chainsaws. 
Since the use of pruning saws are usually for thick and long pieces of wood, you may need to employ several safety considerations and precautions when handling these tools. I'll try to keep this simple, pruning only involves several guided steps and with those steps taken, you'd be able to wield a pruning saw easily in no time!
First off, be sure to notice nearby pieces of a plant or tree that you wouldn't want to accidentally prune away. Keep this risk in mind when you begin pruning. Next, choose a direction to cut that is comfortable for you.
Keep in mind that when cutting, fatigue sets in pretty fast depending on how often you have done pruning before. With that said, choose to cut from the top side to the lower side so that you're working with gravity's pull as an advantage. 
The third thing to consider is to study the plant or tree that you're pruning and consider having a few precise, preliminary cuts. Thick and long branches have a lot of weight that could cause them to prematurely break before you complete a proper cut.
Therefore, to prevent this, plan ahead and remove these parts earlier. When this is done, you can then begin your cut with a starting groove. This helps you to stay on a path while cutting and not let your saw stray away from it. 
After settling in on a groove, you can then cut much faster back and forth. Keep in the right amount of control as you cut. Saw it until the part that you're pruning away comes off cleanly. Well then, you now know how to use a pruning saw!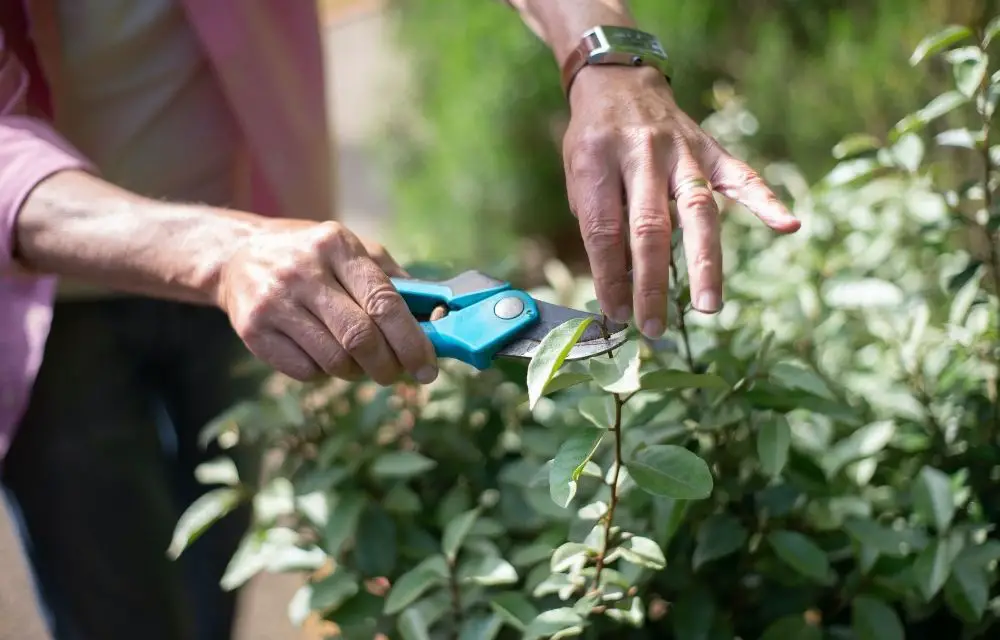 Things to Consider when Buying a Pruning Saw
Now that you've seen some of the best pruning saw available today, you might want to rush into getting one. But before you do that, here are some things to ask yourself before buying a pruning saw.
First off, how much money are you willing to spend on this? Will this be a long term investment? How frequent will you be using it? Do you prefer any specific features, catering to specific types of plants perhaps? Will you choose to trust customer feedback or do you need to go to the store and feel the product with your bare hands in order to make a confident purchase?
Choosing the right pruning saw can be a daunting task but with proper planning, one saw could be all that you would need for a long time. In my opinion, one statement that resonates very well with me when I have to make decisions like these would be, "you get what you pay for". 
A relatively cheap tool might put the plant you're pruning at risk of damages while an expensive one of high standards can make your job much easier. 
Well, there you go! Now it's time for you to make a choice and start pruning.
Best Pruning Saw Frequently Asked Questions
Which is the best pruning saw?
In my opinion, the best pruning saw not only should make precise cuts and be versatile but should be safe to use as well. For that reason, I would go with the GOXAWEE 10-inch pruning saw.
What is the best saw for cutting tree branches?
The Fiskars 393951-1001 is a popular choice for cutting branches as it boasts a 12-inch blade that can power through thicker tree branches. The two in one design, featuring a steel pruner and double-ground saw helps the owner achieve that precise cut almost easily. Pull the string mechanism to close the pruner on the branches that are up to 1 inch thick. 
How do I choose a pruning saw?
Choose a suitable pruning saw by first looking at what you may need it for. You may want to consider the type of branches you're looking to prune away. A good rule of thumb is to get a pruning saw that features a blade that is at least twice the size of the branches you're planning on cutting.
Why are pruning saws curved?
Several pruning saws are curved for a reason. They are designed to be easier to use when you need to reach up into a tree or to prune below the waist. 
Do I need a pruning saw?
If you need to trim or cut away any piece of branch or trunk that is around 1.5 inches, opt for a pruning saw as it would help you do the job easier and safer.
Are Silky saws the best?
Silky is a brand that caters for almost every type of saw available. Therefore it can be assumed to be the top league. However, to coin one as the best in a world of subjectivity is a shaky statement at best. With that said, Silky saws are definitely something to consider as they are of high standards. Every Silky Saw is a finely crafted tool that surpasses cheap hardware-store saws in cutting performance, durability, and comfort of use
Conclusion
By now, I am confident that you are well equipped with the knowledge needed for you to make an educated purchase of a pruning saw. If you had a good time reading this article, spend a few moments taking a look at some of our favourites: